So I am one of the many tortured AT&T customers. Generally I am on the phone with them once a month, either because they overbill, or say one thing and do another, or just generally mess things up. As you will see, sometimes that works to your advantage.
First tip: the reduced rate suspension. This is very useful if you, like me, spend only some of your time in the US but have an expensive phone contract with AT&T. They won't tell you this, and if you ask for a suspension, they will try to JUST suspend your phone while still charging you, but there is a thing called "reduced rate suspension". Your account qualifies for it if your are in good standing, and if you haven't had your phone suspended this way in the last I believe 6 months. The RRS costs 10$ a month, you keep your account and your number, and you can do it once every 12 months (though they are not terribly strict about that, either) – maximum length of suspension is 6 months.
So I did that, went to Germany, and had my old iPhone (which was not on the contract) unlocked. So far so good, only that it is an iPhone 3G, and is terribly slow. Torture. Then I tried to get my regular iPhone 4 unlocked, but was told it was supposedly still under contract, hence not yet unlockable. Now I chatted with AT&T today, and registered my unlocked iPhone with my account. Left the chat, opened another chat, and asked them to unlock the iPhone 4. It took a long time, but after telling them that they had confused my IMEIs before (which they had) they agreed to unlock it. Am right now recovering it in iTunes, after which it should be unlocked!
Now the iPhone 4 requires a micro sim, whereas the the 3G works with an normal sim. Dang. But the good people from www.micro-sim.de have not only instructions, but also a stencil to print to make the cutting more precise. So I print the page, check the correct print size with the normal sim card shape that's on the page as well, then fix the micro sim stencil with some tape to my sim card, and happily start chopping away the plastic. I didn't cut into the chip, which I guess wouldn't be a good idea, and hope it worked! Will plug in the micro sim in a second…….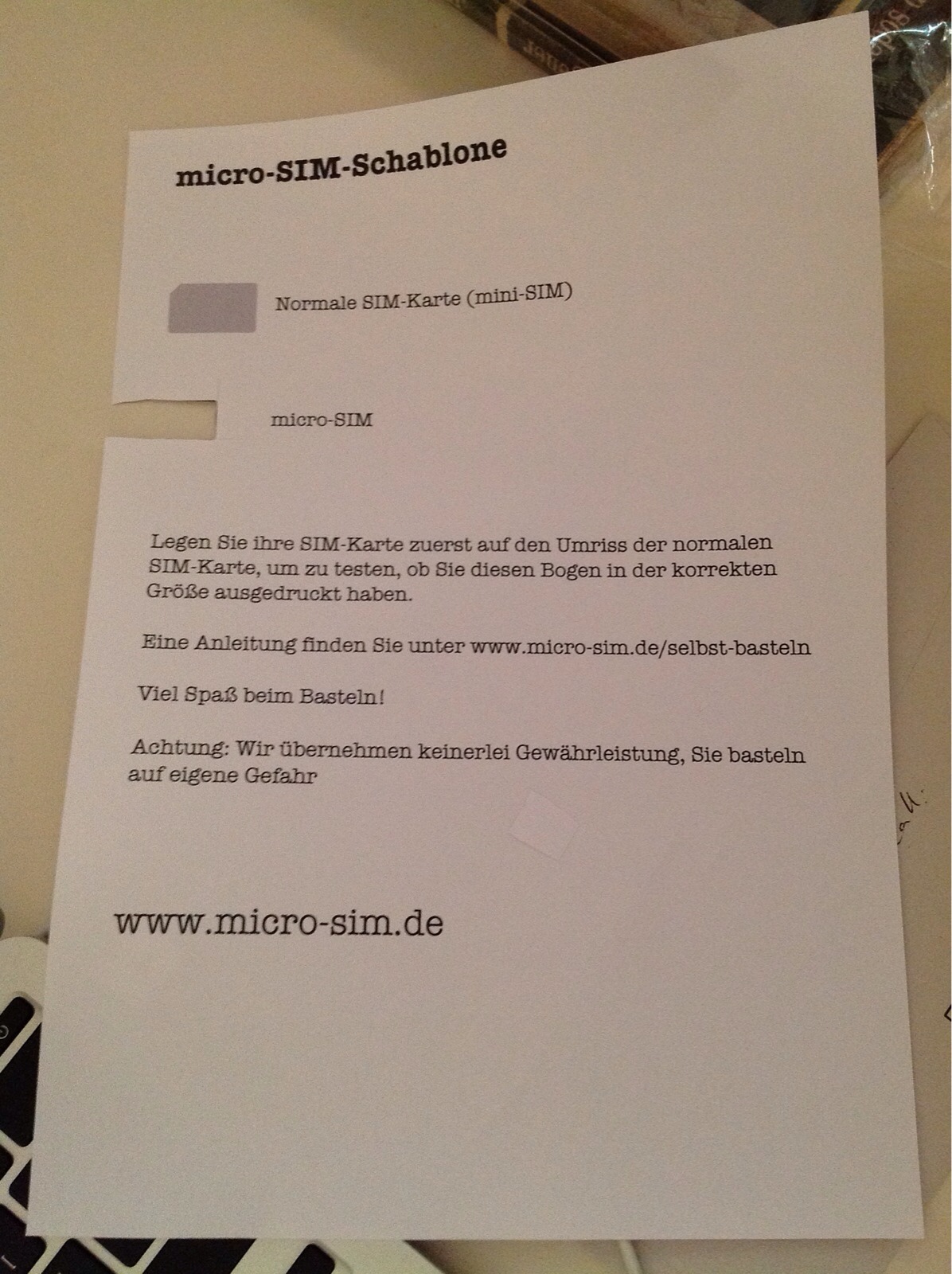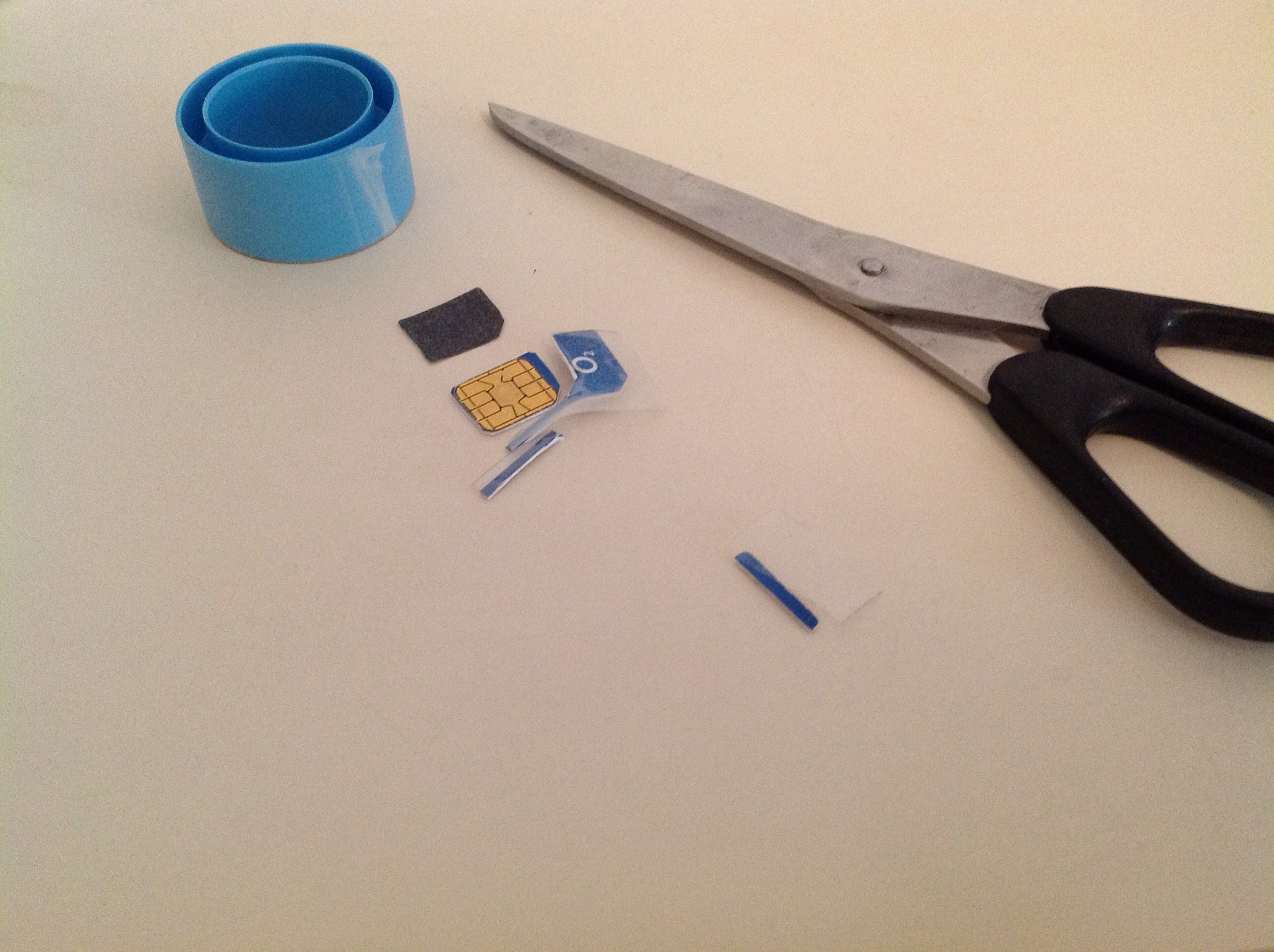 …..and: it works! Omg. I can now actually use my iPhone 4 with acceptable speed in Germany… Who would have thought this would ever come true. (My heart rate went up during all of this. Yep, that is my kind of cardio.)